Permitted Lake Michigan Charter Fishing from Milwaukee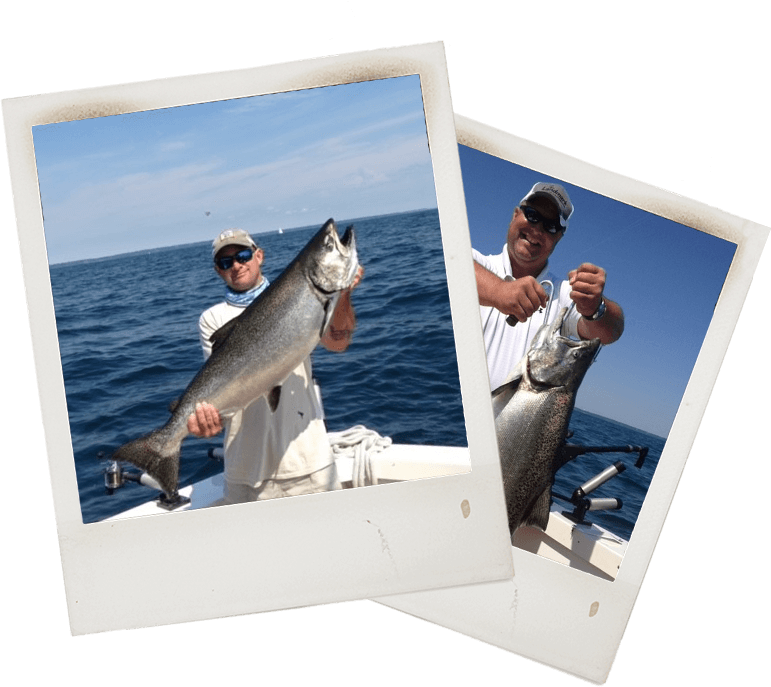 Great Lakes Charter Fishing in Milwaukee, WI, with offshore permitted Professional Captain, Craig Best. Fish the deep waters of Lake Michigan off the coast of Milwaukee for Chinook Salmon, Coho Salmon, Pink Salmon, Rainbow Trout, Lake Trout and Brown Trout! Contact Crabby Charters for great:
Lake Michigan Charter Fishing Rates in Milwaukee
Captain Craig Best will personally guide your crew to some of the best fishing hot spots off the coast of Lake Michigan. We take guests on a fun-filled trip to go after salmon and trout!
Price includes everything needed for fishing including cleaning and bagging of fish. Private head onboard.
2 Hour Harbor/River Cruise: $300
5 Hours: $675
6 Hours: $775
All trips offer a chance at quality fish. Longer trips have more fishing time, which increases your chances for a better catch and allows you to fish in waters less traveled. Extended and customized trips upon request - Just call and ask!
We also match up split groups! - Give us a call and we will match you up with others and get you out on the water!